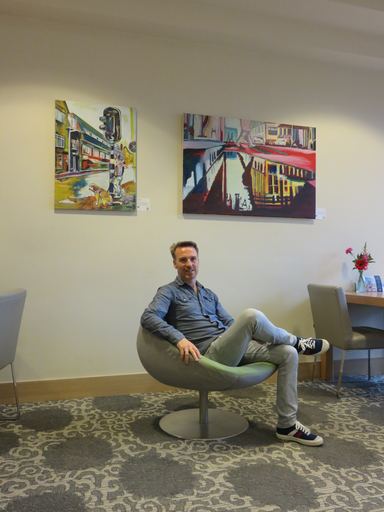 Welcome to my website ArtbyBart.
My name is Bart Kok (1974). When I was a child, I used to draw things from comic books, for example. Later on, I mainly started to sketch objects and people. I've also always liked to photograph. When I moved to Amsterdam to live together, I started to focus more intensively on painting.
I am self-taught. Initially I painted mainly still lives and landscapes, partly inspired by my own travels around the world. Over the years I have continued to develop myself further, also by completing various drawing and painting courses as well as painting under professional guidance. As a result, my interest shifted towards figurative art. Nowadays I like to paint people in an environment that evokes emotions and/or questions.
I have a strong drive and painting is for me the best way to express myself creatively. When I paint, I am fully focused on my work and the image I want to make. My works are very diverse and colourful and I create what triggers me in the moment. Sometimes I find a subject so intriguing that I'm turning it into a small series.